Over the Top Route is worth the risk:
Thanks to Facebook, reaching the core target was never this easy
It might appear a bit risky to deliver your content in over the top, aggressive form of advertising during the spread of Covid-19 virus outbreak. But sensationalizing the message can prove effective because of its uniqueness and distinct tone as it makes your Ad to stand out among the rest.
Mentioned below are some of the forms of such sensational and Out of the box Advertising tactics with examples included. Most of these Ads listed below prove effective when advertised through Social Media Networking sites such as Facebook, Instagram, Twitter etc.
The following Ads will be especially effective when promoted through Facebook because of its immense reach and since people can easily relate to it. Since Facebook offers you unique ways of reaching your target customers with lesser efforts, it can be the right medium for such kind of Ads. (This line should be in Italics even in the main blog.)
These Ads are definitely worth a try.
Empathy/ Hope Advertising:
Through this kind of Advertising, we generate hope among the people. We convey a message to imply that there is a silver lining for every cloud. Hope is a decisive element in any attempt to bring about social change in the direction of greater aliveness, awareness, and reason. And what best time than this, when we can instill some hope among people and at the same time, promote our services effectively.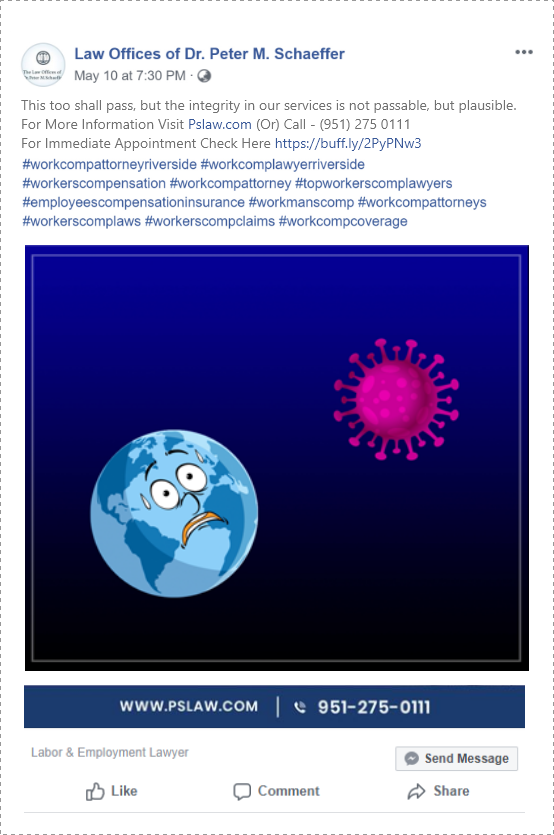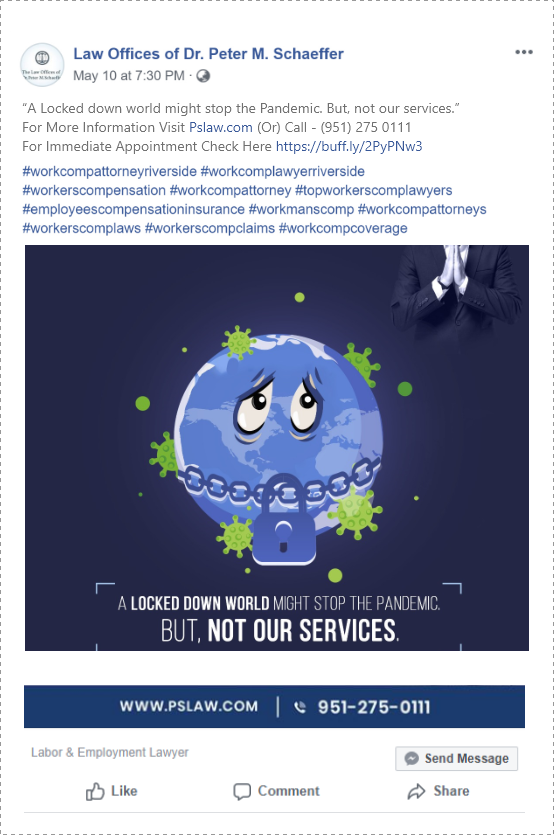 Shock Advertising:
You can get your customer's attention by Screaming and Over the Top headlines and subjecting them to a shock. They call it 'Shockvertising'. Their motto is clear. To attract your attention and for this purpose, the tool used here is 'Shock'. It's a kind of Shock mongering and it proves to be effective when used intelligently to promote your brand, especially during the times like this. It's a powerful style of promoting a product or service. But, it is always advisable to be sensitive and not to take things overboard, and end up making sarcastic remarks undermining the gravity and seriousness of the situation.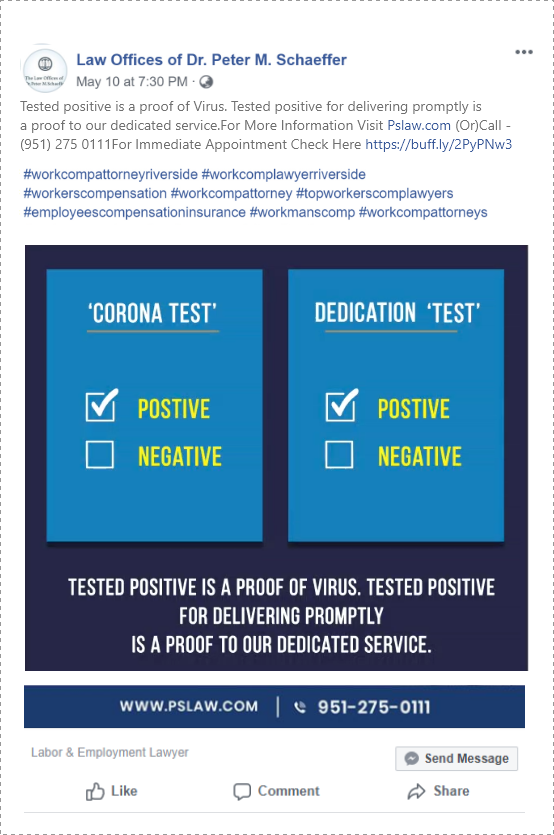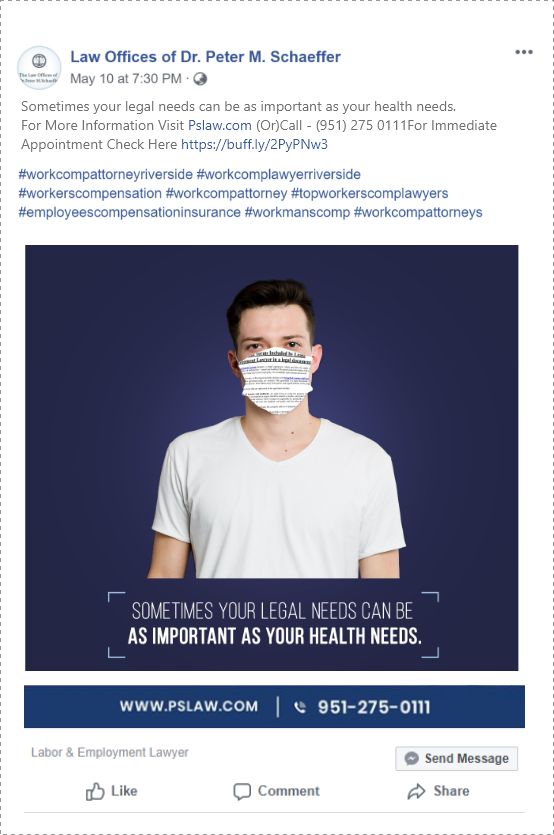 Ads designed exclusively with Law related Terminology:
Ads designed specifically using Lawyer and Court lingo and terminology to sound interesting and appealing. In such kind of Ads, we use props and terminology related to Court and legal system and cleverly implants our message, emphasizing the promptness and dedication of our services.
The message is simple, crisp and clear. We are dedicated and we are at your beck and call even at such testing times of Covid-19 virus Outbreak.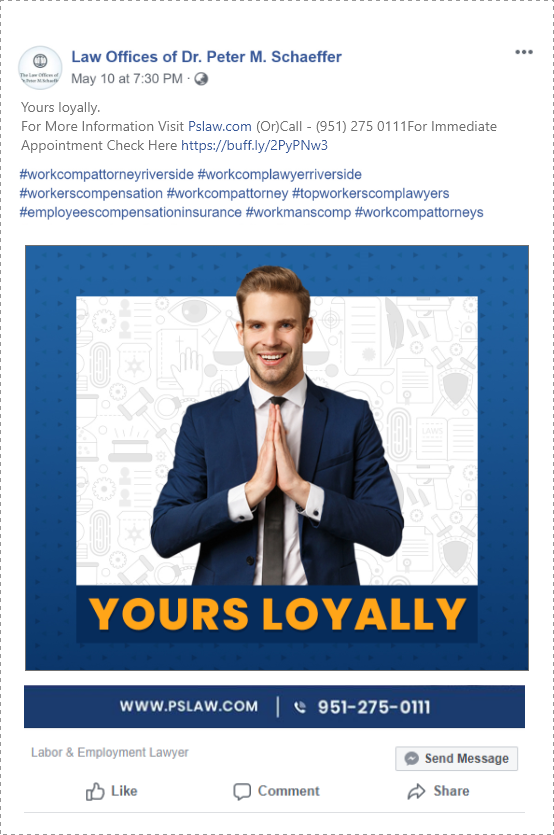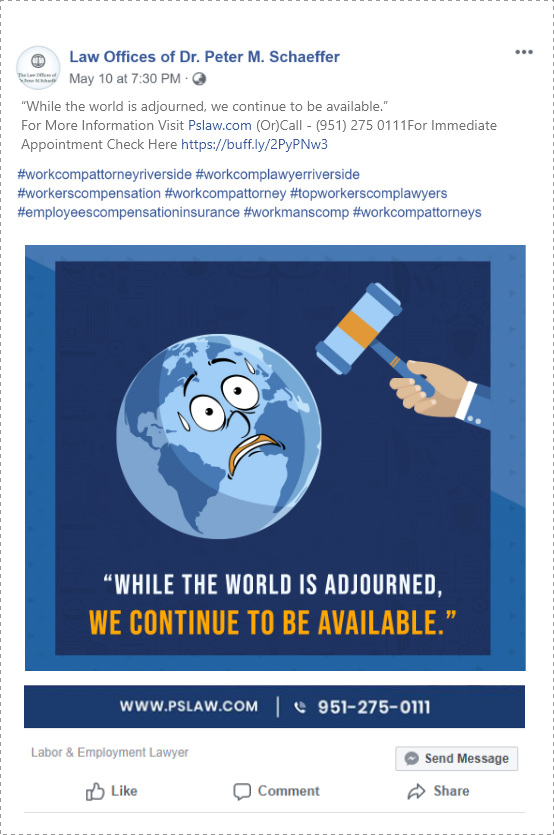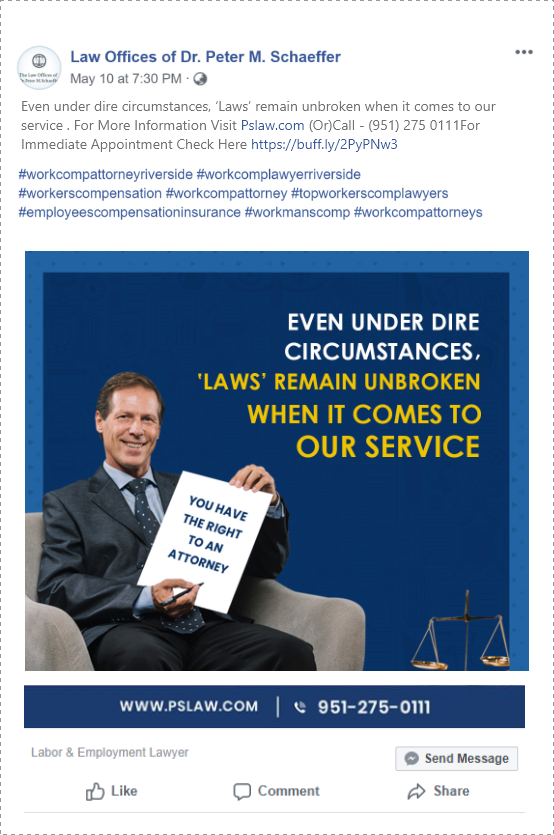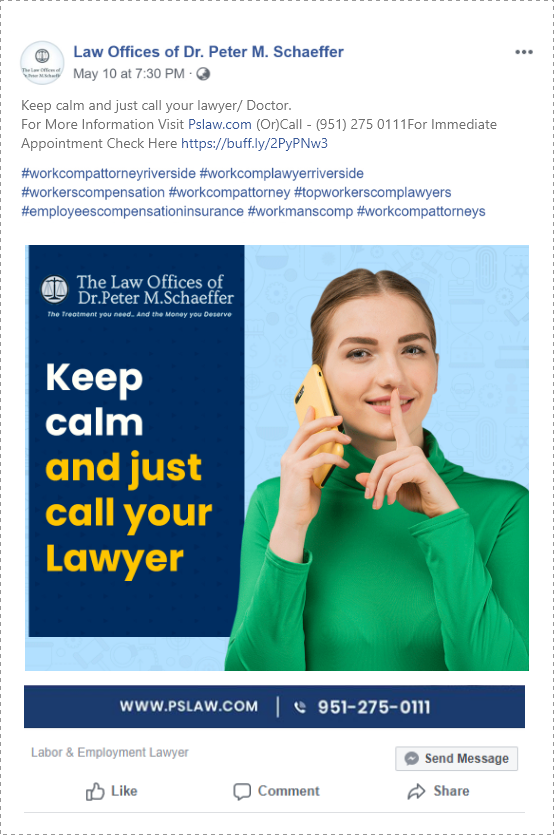 Unique and Out of the Box Advertising:
We will use popular Super hero images and use them in the context of present scenario. We can create a Campaign called 'Breaking the Law'.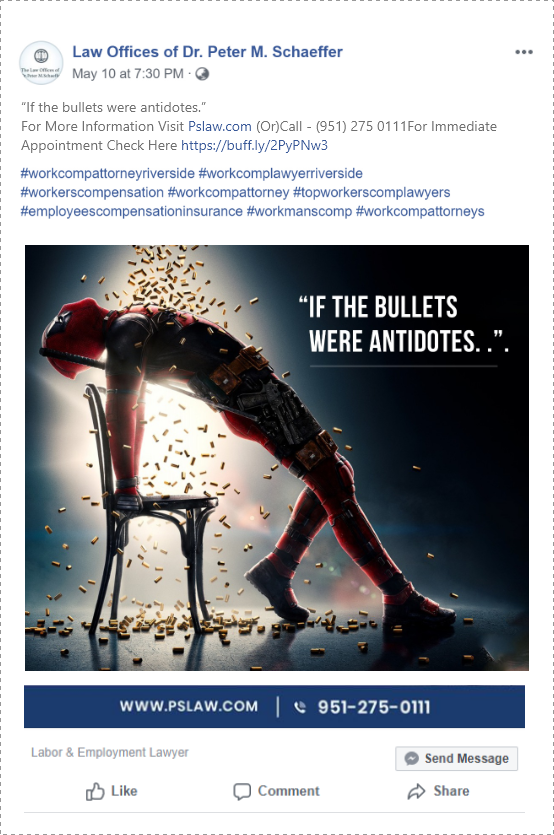 So, if the content is packaged in the right manner and appropriate tone to promote is employed, then you can create waves with your Ads. In such testing times of Covid-19 outbreak, these kinds of promotional techniques prove to be effective and impactful when you adopt the right kind of strategies and will be extremely useful to give the much needed boost to your business.